Itinerary Ladakh Discovery Trip
Dates- 30 Aug-07sep'2019
Cost- Rs 34500 + 5% GST (INDIANS)Cost- 700$ + 5% GST ( NON – INDIANS) Seats- 8 people only
Day 01(30th'Aug) - Arrival LehKushokBakula Airport,
(This must be one of the Most Sensational Flights in the World. On a clear day from one side of the aircraft can be seen in the distance the peaks of K2, Nanga Parbat, Gasherbrum and on the other side of the aircraft, so close that you feel you could reach out and touch it, is the Nun Kun massif.) Upon arrival you will met by our representative and transfer to Hotel for Check in. Complete day for rest and leisure to acclimatize followed by Welcome tea or Coffee at the Hotel.Afternoon we walk around the local market and Sunset at Shanti Stupak back to hotel.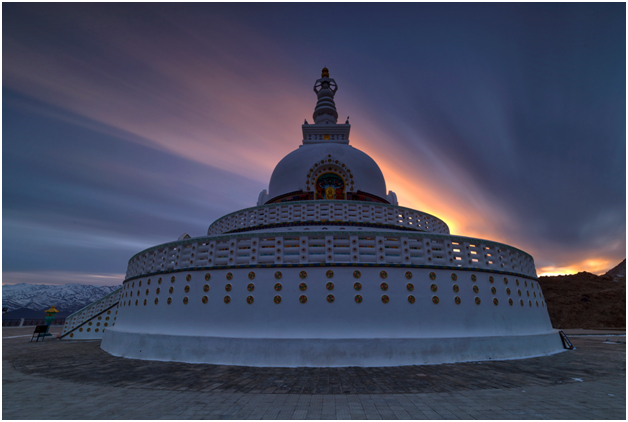 Day 02( 31st Aug): LEH -Lamayuru-LEH
After breakfast, we drive to Lamayuru and En-route you will stop at Sangam point then continue to Lamayuru monastery and Moon Land. Shooting sunset over themonastery and watching the beautiful scenery. Then back to Leh same day. Overnight at LEH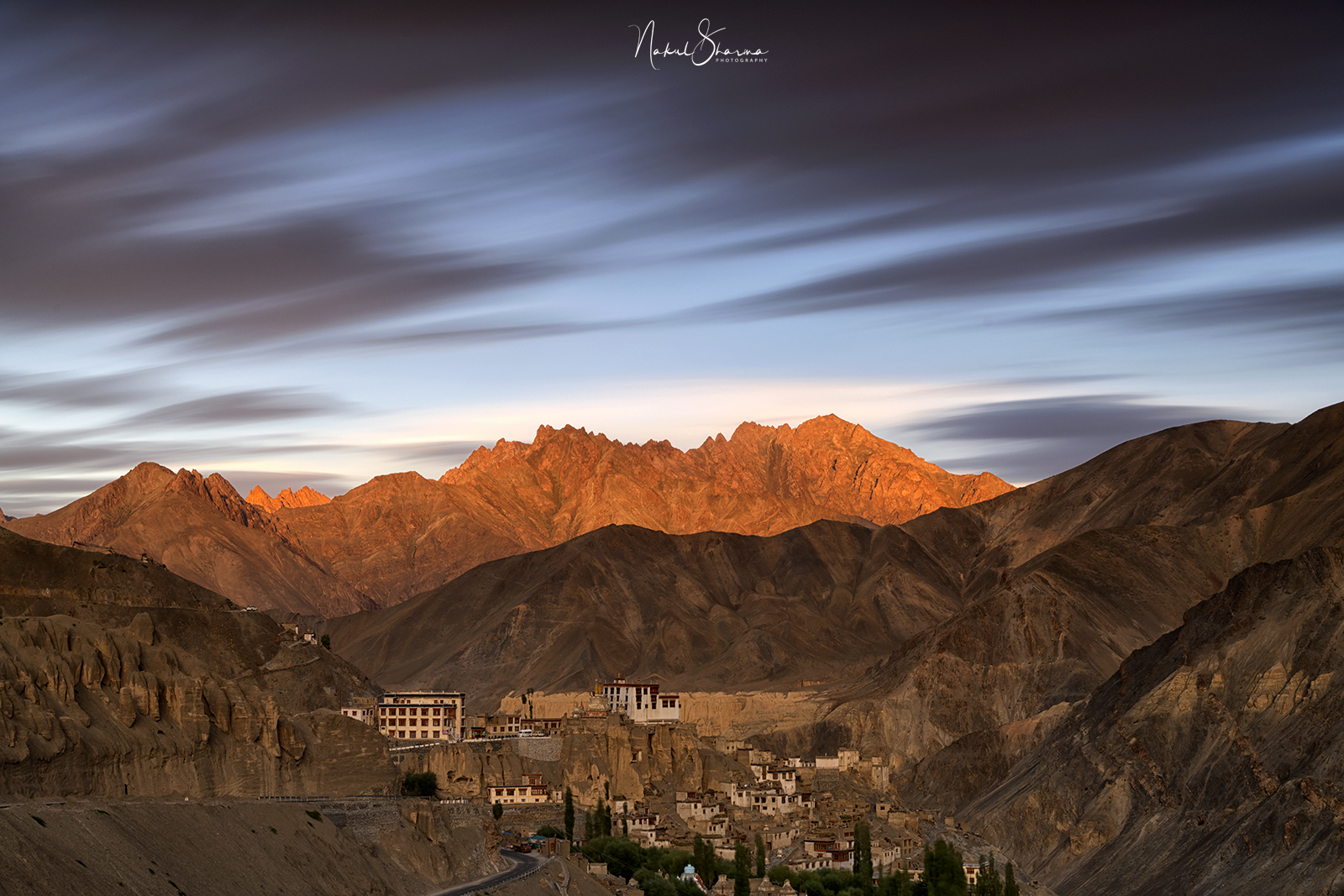 Day 03 (1st sep) - Leh-Nubra valley LEH–NUBRA VALLEY VIA KHARDUNG LA 18,390 FT. (120 KMS / 4 – 5 HRS) Saser Camp
Morning after the breakfast we drive to Nubra Valley. The distance from Leh to Nubra Valley passes over Khardung La (The Highest Motorable Road in the World) at 5,602 Mtrs / 18,380 Fts, around 125 kms from Leh. Overnight at Saser Camp.
Day 04 (2nd sep) - NUBRA VALLEY PANGONG LAKE VIA SHAYOK (164KMTS ) 4/5 HRS
The long easy ascent takes you to through its winding roads passing through SHAYOK valley session and drive down to the village of Tangtse, where you can have a break for cup of tea. Pangong Lake, Pangong Lake is situated at 14,000 feet (4,267 m). This famous blue brackish Lake of Pangong is 5/6 Kms wide and over 133 Kms long with half of its running the other side of the "Indo China Border". One rarely feels so close to nature and environment and the scenery is unforgettable. Upon arrival we check in at our Camp NearPangong lake. Overnight at the Camp. Spending more time While Exploring the area and shooting long exposure and ASTRO Photography.
Day 05(3rd Sep) - PANGONG LAKE TO HANLEY
Early Morning, wake up and back to leh and try to shoot some extra composition on Pangong lake, after the breakfast you will drive to hanley though tsaga la and enjoy the beauty of Trans Himalaya and Tibetan plateau, you will get at Hanley by afternoon. Overnight in Home stay or guest house. Possibility of Shooting ASTRO near the observatory depending the permission and weather at night.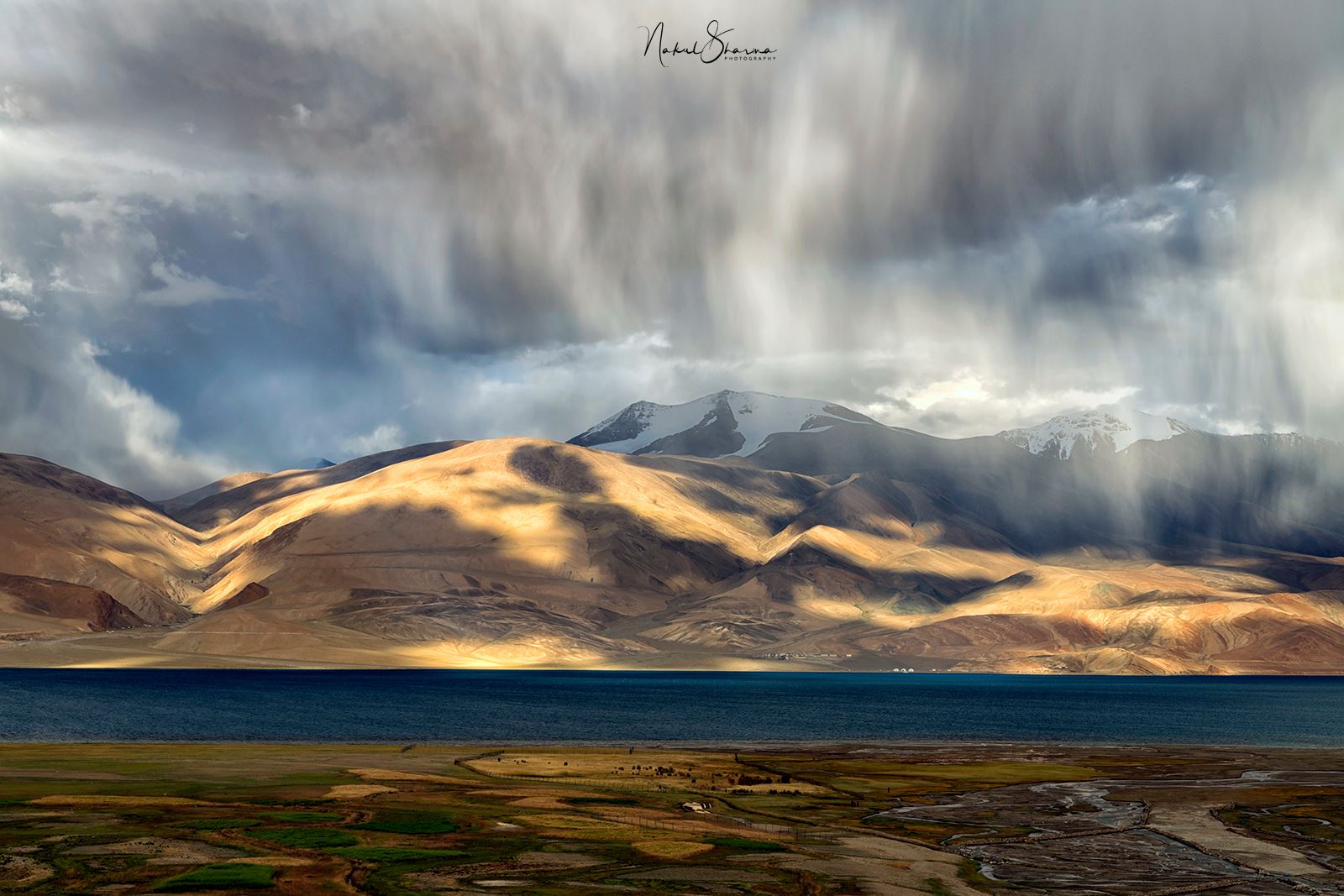 Day 06(4th Sep) - Hanley to Tsomoriri via Tsaga La
After the breakfast you will drive to tsomoriri, via tsaga –la you will be reaching in late afternoon, The lake is at an altitude of 4,522 m (14,836 ft). It is the largest of the high altitude lakes entirely within India and entirely within Ladakh in this Trans-Himalayan biogeographic region. It is about 16 miles (26 km) north to south in length and two to three miles (3 to 5 km) wide. The lake has no outlet at present and the water is brackish though not very perceptible to taste.
The lake is fed by springs and snow-melt from neighboring mountains. Most water enters the lake in two major stream systems, one entering the lake from the north, the other from the southwest. Both stream systems include extensive marshes where they enter the lake. It formerly had an outlet to the south, but this has become blocked and the lake has become a endorheic lake. The lake is oligotrophic in nature, and its waters are alkaline.
Accessibility to the lake is largely limited to summer season, though Karzok on the northwest shore and the military facilities on the eastern shores have year-round habitation overnight at Camp/hotel Overnight in Hotel.
Day 07( 5th sep) - Tsomoriri toTsokar lake
After beak fast, we drive to Tsokar lake. The Tso Kar is connected by an inlet stream at its south-west end to a small lake, Statsapuk, and together they form the 9 km, which is dominated by the peaks of two mountains, Thukdie (6050 m) and Gursan (6370 m). From the geology of the More Plains, it can be concluded that the Tso Kar in historical times ranged up to this high valley. Until a few years ago the lake was an important source of salt, which the Changpa nomads used to export to Tibet. The nomadic settlement of Thudie is located 3 km in the north. There is a tented camp on the west bank of the lake which provides accommodation for tourists.Explore thebeauty of Salt Lake Stay in Tsokar.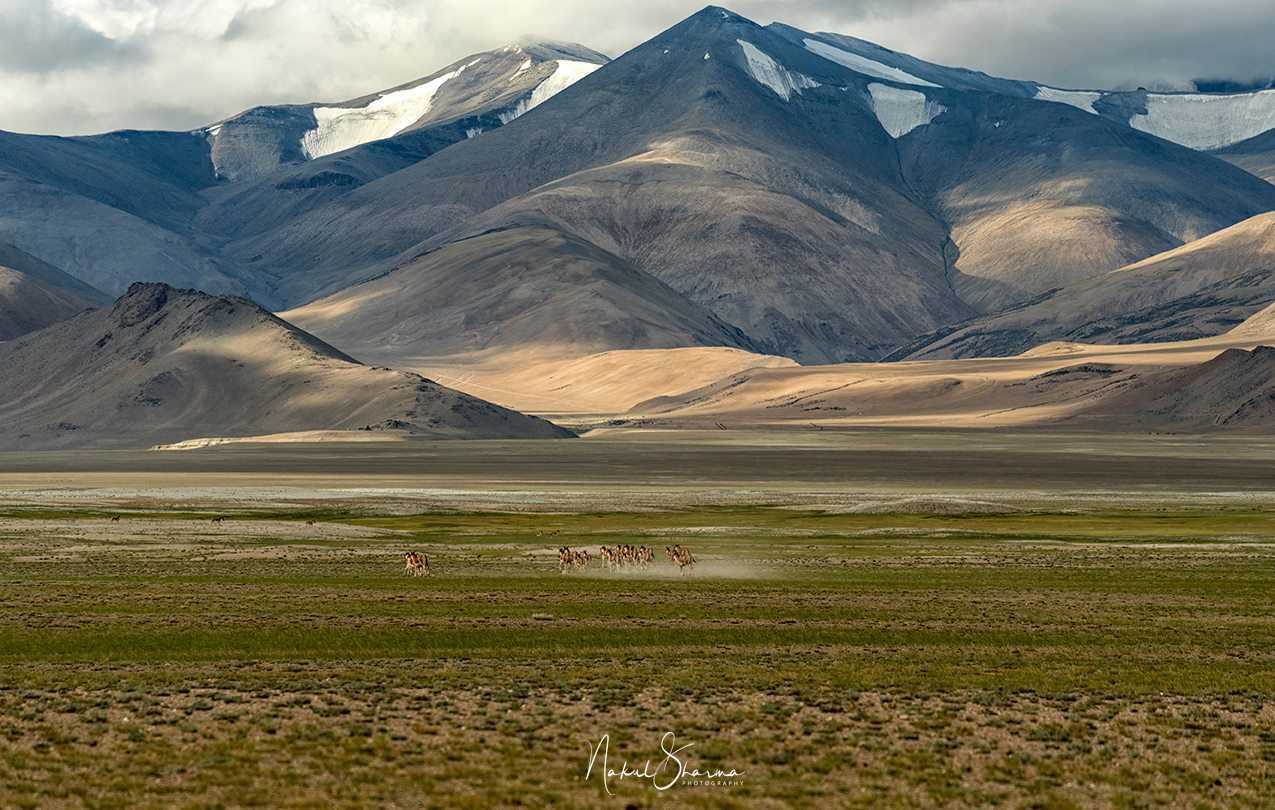 Day 08 (6th sep) - Tsokar to Leh vai Tangla pass
Today we drive back to Leh vai Tanglang La, elevation 5,328 metres, is a high mountain pass in Ladakh region of the Indian state of Jammu and Kashmir.And claims to be the world's second highest motorable pass. The claim is no longer accurate however, and is actually the 12th highest motorable passafter crossing the pass of changla pass we will reach at Lato villge is beautiful landscap around the valley of Gya,then continue to drive to Leh,Afternoon free for shoping.Stay in Leh.
Day 08(7th sep) - Departure fly to Delhi
For booking please email or call-nakul.sharma07@gmail.com or 9910027300
50% of the advance payment with the copy of your passport to start the booking before 1st JUNE'19.
Rest of the Payment till 30th JULY'19 with Flight tickets and Visa copy.
INCLUDES
- food on MAP basis (breakfast and dinner)
- Travel, Taxi
- GUIDE or TOUR LEADER
- Transfer from airport to hotel and Hotel to airport.
- Accommodation (guest houses and homestays) on twin sharing or double or homestay rooms.
- Photography tips and Knowledge.
- Best sites to Photography and landscapes Exploration.
- Small treks and hiking also (optional)
- Night photography – Astro photography knowledge
Excludes
• Transfer or Flight to Leh (ladakh)
• Any Kind of Personal Expenses such as tips, phone call or Optional Tours / Extra Meals Ordered.
• anything not mentioned in the package includes.
• Personal, Travel and medical insurance.
• Any Camera fee or Entrances fee to monuments and places
• all items of personal nature.
• Participants are responsible for their Camera and Equipment's
• Additional costs due to roadblocks etc.
• Some things are beyond our control e.g. weather etc. and we will not be held liable for changes to locations, itineraries, accommodation or schedules due to bad weather, road closures, breakdowns or other unforeseen circumstances.
Refund Policy
25% if written cancellation is sent at least 45 days prior to departure date.
NO refund if written cancellations is sent within or on, 45th day from departure date.
*Cancellation charges calculated on the total payable amount.
MENTOR - Nakul sharma (TRAVELER and PHOTOGRAPHER)
Nakul sharma is professional tour leader and photographer based in Delhi. He has been traveling since 2009 and Spiti valley is his favourite destination in India. He has been toLADAKH many times and explored the whole valley and knows it by heart. His work and Photo is know everywhere and selected by some of the highly reputed organization like National geographic, lonely planet INDIA, IMS (International mountain submit), CBRE YOUNG PHOTOGRAPHER OF THE YEAR, 2016, CAMARENA photographer of the Month, INDIA PHOTOGRAPHY AWARD and ROYAL ENFIELDS etc.. He has done several successful Photography assignments to Ladakh for many brands Like Motorcycleexpeditions, Toyota USA. Etc.