Iceland- Land of fire, Ice and Northern Lights. Iceland is the dreamland for many travellers and Photographers. It's a paradise on earth that every human being visits once in his lifetime to explore the beauty of nature and Lights.
This whole tour is Iceland circle beauty and exploring the different destination of Mother Nature. Travellers and Photographers can live 12 days of extreme Adventure with us on this Tour.
Tour Date- 23 September – 04 October' 2023
Price – 2,12,000 Rs per person (this price is reserved for 4 people)
If it's less than 4 people then cost might go up.
Car- 4X4 drive CAR
Accommodation – Hotels & apartments (with private (mostly) and shared bathroom)
Category- PHOTO + SELF DRIVE SAFARI (tour leader drive and participants can drive)
Participants – 4 people only + Nakul (tour leader)
More than 4 people we need 2 cars and 2 drivers for whole trip
(Iceland Self-drive Circle ring road (whole Iceland circle)
TOUR HIGHLIGHTS
Drive through the amazing landscape of the country.
Explore the Beautiful waterfalls of ICELAND
Staying in most country sides and places of Iceland.
Experience the Northern lights show.
Driving on the Icelandic roads and experience the journey.
Photographing the Night and AURORAS HUNTING
Proper Covid rules and instructions throughout the Journey for safe travel.
Mentor advices and help throughout the journey for better understating the aspects of Photography and visualization.
NOTE: This tour is open to all (Photographers and NON photographers)
We believe in travel, explore and connecting to other travel enthusiast Travelers. So, everyone is welcome on board.
ICELAND Tour advice: ICELAND is chilling weather condition during summers also.So, we advise you to
drop down at night especially, With Proper take proper winter gears and clothes for this Tour, temp could
gears we could be able to enjoy & explore the beautiful ICELAND. We send the list of items to carry for
this trip once we get the booking amount from you
Terms & conditions:
No refund will be made to any participant if he is unable to complete the tour in case of any health issue or abandoning in the middle. (Extra charges for car or other arrangements.)
In case there is no flight to Kyrgyzstan or delayed and you cancel the trip on the day of the tour starts, there will be only No refund (apply only in-flight cases). Certain things are beyond our control and we are not responsible for that.
If there is trip cancelation from our side (Emergency or Covid issue), 100 % refund will be initiated or adjusted for the future trips with our company.
Itinerary is subject to change in case of any road blockage or bad weather. We try to alternate with the other options on the spot but no money will be refunded for any change due to bad weather or heavy snowfall or any change in itinerary.
If you don't like to share the room with anyone or you have any night problem, we advise you to opt for Single supplement plus the tour cost for more comfortable space and privacy.
If you are not interested in any Photography activity, we advise you to have patience and let other enjoy or click, you can wait in car or in hotel (whatever is possible on the moment).
If you are not interested in Night Photography or star gazing, we advise you to stay back in Hotel. We don't rush for night Photography, if you join then please respect until all we finished all.
Night photography is not guaranteed, It depends on weather and clear sky, no refund is made if weather is not in our favor. We can't control certain things like weather and natural calamities.
Every Participant has to sign the REGISTRATION form and Consent form before the trip. Once you book the trip, we send both the forms.
ITINERARY
DAY 1- ARRIVAL TO REYKJAVIK
We arrive to Reykjavik airport and group welcome and meet and transfer to hotel. We decide according to the time of arrival for Town exploration. Overnight in Reykjavik in the nice Hotel.
DAY 2- REYKJAVIK TO SELFOSS VIA GOLDEN CIRCLE
After the breakfast, we drive towards Þingvellir (Thingvellir) is a historic site and national park, we visit the Oxarafoss Waterfall and drive around the area and after the lunch we drive towards the Golden circle and spend evening in that area. Sunset at gulfoss, Arrive at Selfoss and check in at hotel,
Night possibility of Aurora shoot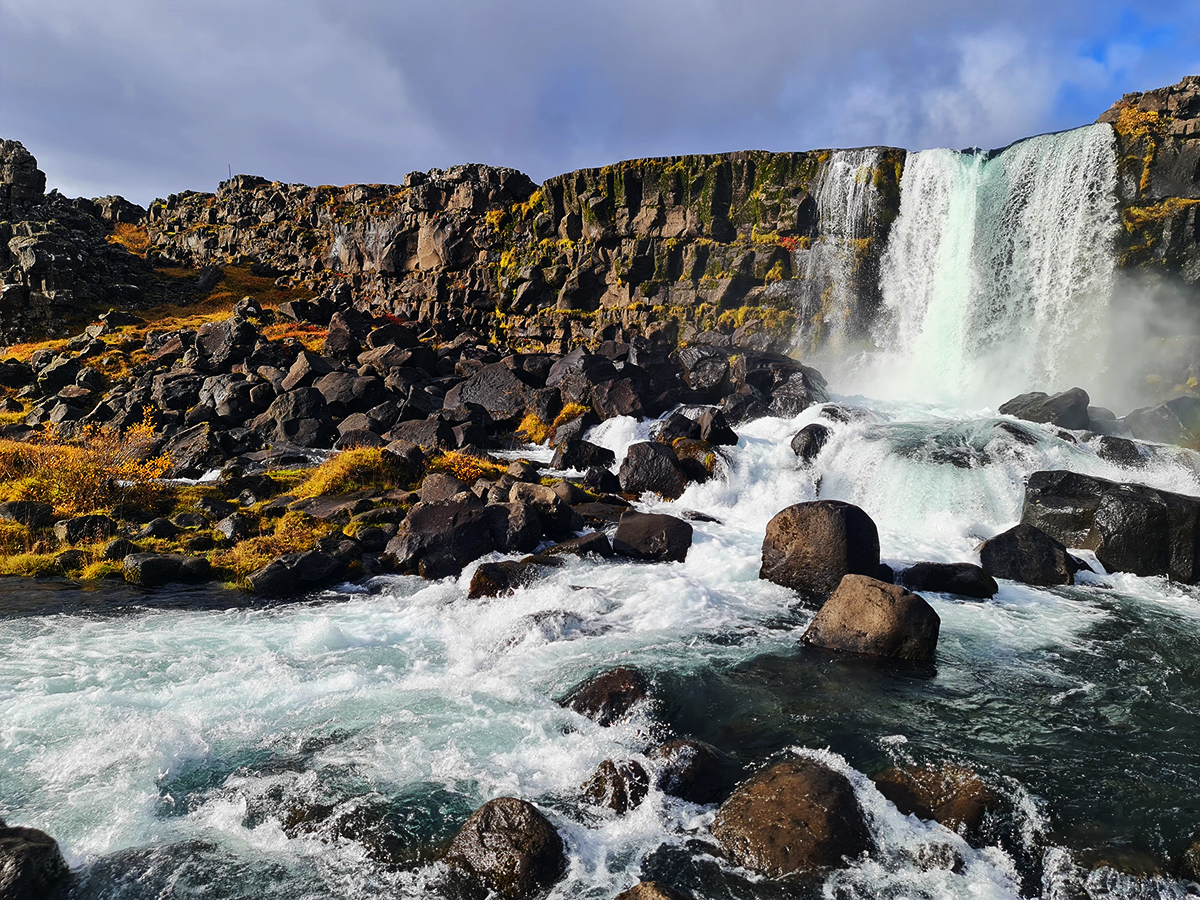 DAY 3- SELFOSS TO SKOGAFOSS VIA VIK
We continue to drive towards south and we take a one stop at BLACK SAND BEACH, one of the most unique beaches of the world with black sand, then stop at VIK one another beautiful town with Beautiful church standing on the top of the hill. After the lunch we continue to Skogofoss and Seldyardofoss, two main iconic waterfalls of ICELAND.
Night in Skogafoss area in the Hotel. Posibility of Night Photography or Auroras hunting.
DAY 4- SKOGAFOSS TO JOKULSARLON ( SOUTHERN AREA)
Today, we explore the South area, We drive towards the most beautiful and iconic location of ICELAND " JOKULSARLON". People know it as DIAMOND BEACH due to ice rocks lying on the beach shore and glaciers around the area. We spend the time in the area and capture the sunset on the beach according to the weather.
Night at guesthouses & Night aurora shoot Possibility in the area.
DAY 5- EXPLORATION OF SOUTH & HOFN
We wake up early and drive to jokulsarlon to capture the first light at Sunrise. Drive back to our guesthouse and relax and drive back to explore some of the area. In the evening we drive to VESTRAHORN mountains, one of the most photogenic mountains and iconic place. Sunset in the area and drive back to guesthouse.
DAY 6- DRIVE TO EGLISTIRDIR (4hrs drive)
We Start early to our long drive to enter into the East area of Iceland. We have a long drive to the beautiful town Eglisttdir situated in the East of Iceland. We will be stopping at Vestrahoen mountain again to take some photos and continue our drive. It's a beautiful drive along the cost to on a very scenic road.
We Explore most beautiful and colorful church of ICELAND and small town with amazing sunset. East of Iceland is very famous for food and small towns and water streams. We discover them on the way.
Day 7- EGLISTADIR TO MYVATN VIA DETIFOSS.
After the breakfast, today it's a long drive to Myvatn lake, On the route we take a stop at DETIFOSS, one of the most powerful waterfalls of Iceland. Then we continue our route and passing by Akureyri Town, depending on time we can make a quick stop in the town.
We drive all the down to Myvant and arrive at hotel and sunset in Godafoss/ ALDEYJARFOSS waterfall.
Night Aurora shoot around the area.
Day 8- EXPLORE MYVATN AREA & FREE DAY.
Today we have more free time in Myvatn area, explore Godafoss waterfall, we start early morning and try to capture the first light at Godafoss. Back to apartment and relax time in day time, evening we drive all the way to ALDEYJARFOSS waterfall for the sunset, drive back to apartment late and dinner.
There is Natural Blue Lagoon , we can take one stop to explore " BLUE LAGOON" ( note payable activity)
Night Auroras possibility in the area.
Day 9- MYVATN TO GRUNDARFJORDUR AREA
Today, we have a very long drive to Grundarfjordur, situated in the west of Iceland. It's famous for its Iconic Mountain "KIRKJUFELL" and Snæfellsnes Peninsula. We take some stops on the way to explore the drive and areas. Arrive at our guesthouse and spend the sunset at Kirkjufell.
Night Photography possibility and auroras hunting around the area.
DAY 10- Extra day in the area and Snæfellsnes Peninsula Circle.
Today, We woke up early morning to capture the first light in Grundarfjordur, after the breakfast , we drive in Snæfellsnes Peninsula. And explore the National park,VISIT BALCK CHURCH and more exploration, shoot at different locations to get the maximum from the national park. Sunset at KIRKJUFELL MOUNTAIN again.
Night Aurora shoot possibility around the area
DAY 11- RIVE BACK TO REYKJAVIK
Arrive in Reykjavik and installation at hotel,
Free time in area and last shopping and free time in the Night market
Last Aurora hunting before going to the airport.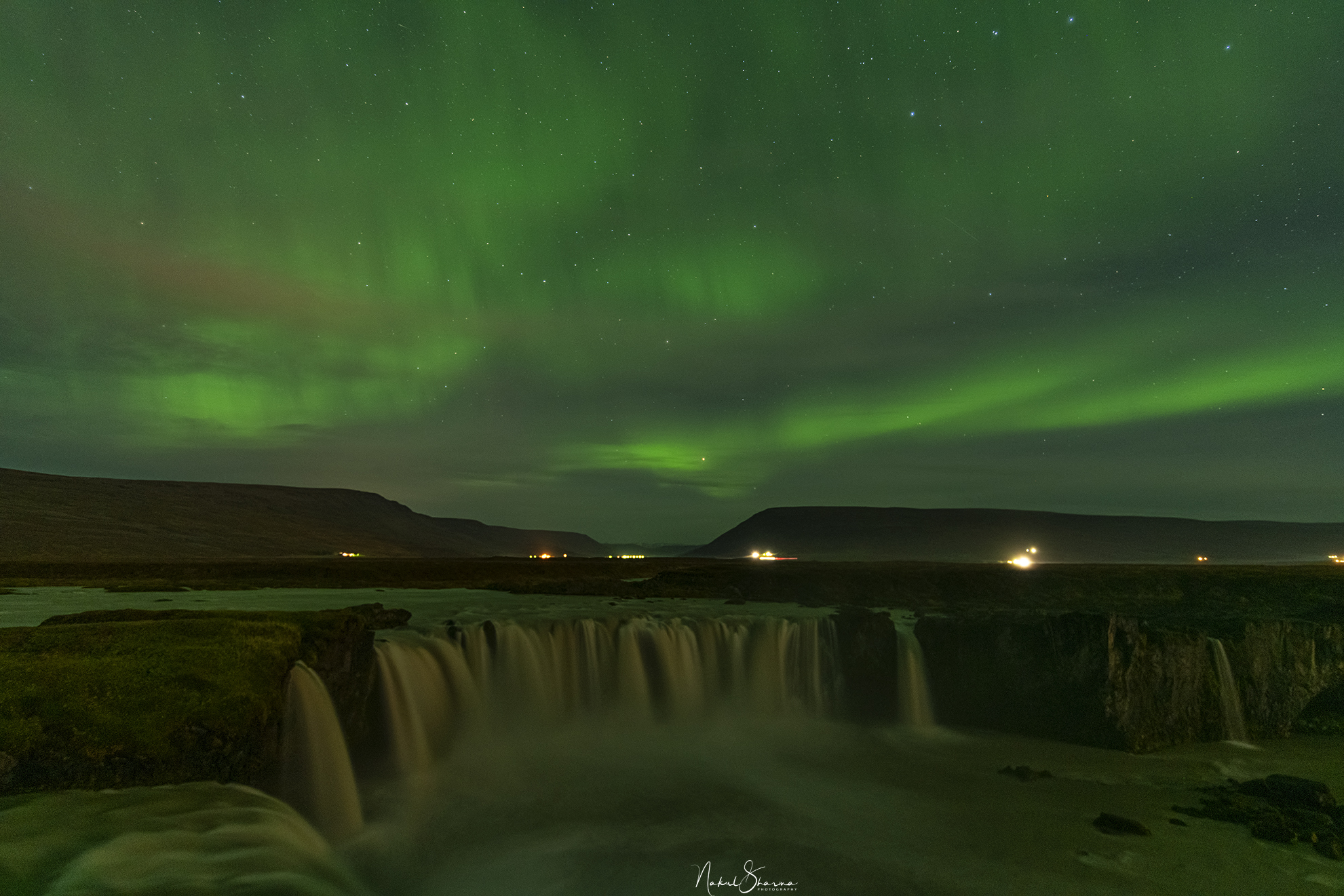 DAY 12- Departure from Reykjavík
It's time to say good bye to all the participants, Early morning
(breakfast not included)
20% of the advance payment with the copy of your passport to start the
booking before 15 April 2023
Rest of the Payment till 30 august 2023 with Flight tickets and Visa copy.
TRIP HIGHLIGHTS
Northern Lights hunting
Iceland waterfalls and Landscapes
Self Drive on ring Road
accommodation according to your comfort (Guesthouses with shared & private Bathroom mix)
Photography lessons and Tips
Northern Lights lesson and Photography tips
Breakfast all the days.
INCLUDED
- arrival at aiport & transfer from airport to hotel
- 11 nights' accommodation on twin sharing basis (hotels & guesthouses)
- Breakfast daily
- insurances
- Travel photography and landscape photography knowledge
- Car fuel
- Rental Luxury car for 12 days Unlimited mileage, CDW and VAT - 2 x 4
- Two authorized drivers per vehicle
- GPS Navigation System free of charge for the rental period.
- Transfer from your hotel in Reykjavík to Keflavík international airport by Cars.
Excludes
Air transfer from India
Visa fee
Meals (lunch & dinner)
Anything not mentioned in the package includes.
• Personal, Travel and medical insurance.
• Any Camera fee or Entrances fee to monuments and places
• all items of personal nature.
• Participants are responsible for their Camera and Equipment's
• Additional costs due to roadblocks etc
• Some things are beyond our control e.g. weather etc. and we will not be held liable for changes to locations, itineraries, accommodation or schedules due to bad weather, road closures, breakdowns or other unforeseen circumstances.
Tour leader- Nakul Sharma (Tour leader and Photographer)
Nakul sharma is professional tour leader and Travel photographer based in Delhi. He has been traveling since 2009 and Spiti valley and Iceland are his favorite destinations in India and abroad. He has been to Iceland and become the First Indian who has done a Professional Photo story on northern Lights and explored the whole valley and knows it by heart.
His Iceland work and Photo is known everywhere and selected by some of the highly reputed organisation like
TPS TOP 45 (travel photography Society Award) Smart Photography magazine, CHIIZ magazine, lonely planet INDIA, CAMARENA photographer of the Month,
INDIA PHOTOGRAPHY AWARD and many More.
Check out his Iceland work